Sales Agent in United Kingdom and N.Ireland
Organic Fermented Drink Concentrate
Everything for your health!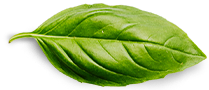 Fermentation was never that easy:
Instant fermentation
add a tea spoon of Zoe in your drinks (water, juice, tea).
Ferment ready to eat foods
pour tea spoon of Zoe on your ready to eat (plant origin) meals - salats, porridge's, side dishes (potato's, grains).
Ferment any fruit or vegetable for couple of days.
You can ferment your favourite fruits or vegetables by using regular recipe. Which is mostly: sea salt melyed in water, few cloves of garlic, peppercorn.
NAMIKO Fermented OAT Beverage Concentrate with Canapes, 0.75 l
NAMIKO Fermented OAT Beverage Concentrate with Hemp has a sour taste, high in fibre and rich in live and active beneficial fermenting micro-organisms. In terms of quality and beneficial micro-organisms, this fermented concentrate is far superior to sauerkraut or sauerkraut juice and other fermented products. This probiotic concentrate is lactose-free, unpasteurised, non-alcoholic and suitable for both omnivores and vegans. NAMIKO food and probiotic drinks can be consumed by the whole family – adults and children. NAMIKO Oats & Bran Fermented Drink Concentrate is the best concentrate of beneficial micro-organisms for several reasons:
Live changing. Just water with Zoe daily helped me a lot. I was suffering from hay fever for years and it's gone now. I'm not taking any anti-allergy medications anymore. Couldn't ask for more as I was on strong medication before. Not to mention my stomach problems were significantly reduced. Thank you.
Zoe products are number one in our family! Not a day without it. We use those with food, on the skin, on the nose and all problems can be sorted out with Zoe. We like to experiment with flavors. My kids love to drink water flavored with honey Zoe. These products it's a must for all families. We highly recommend it.
I was looking something for my husband to recover after antibiotics. He felt better immediately after Zoe Probiotics. I joined him and felt much more energetic, works like RedBull for me.
Thanks to Zoe I can drink coffee again. I felt the difference after a week or so. I did completely forget my stomach acidity problems. I definitely recommend Zoe to those who experience any stomach discomfort and for general well-being as well.
Everything for your health!